Today is my birthday; another year closer to the grave & little to show for it. Such cheerful existential thoughts got my mind going: perhaps its time for some creative introspection. This post is the result!
In 2022 I worked on a bunch of neat projects.
1. Massive Monster commissioned me to make animated stickers for their game.
I got to play Cult of Lamb way before the public did (jealous?) and had a good feeling it was going to blow up. It did. I'm happy I got to play a tiny little role in it and the stickers were well received. It feels good that people still recognize my art even after seemingly infinite time on my content drought. I've been online peers with Julian for a long time; I remember when he started making games and always admiring his work. Now he's hit the big times. Mad respect.
2. In July, I posted a demo build of Realm Raiders to Newgrounds.
It was well received which gave me a boost of confidence back. Its the hardest thing I've ever worked on in my life. Sometimes I feel ill-equipped and overwhelmed by it (like being tasked to mow a park with only scissors). Im grateful for my friends (you know who you are) and collaborators who continue to believe in me when I struggle to. Im hoping to have a real demo out soon. Don't ask for a date. I have no clue!
I also animated a few pieces of "living" stills for the game:
3. Starting developing FightDaily! with @Monoflauta & @Piglice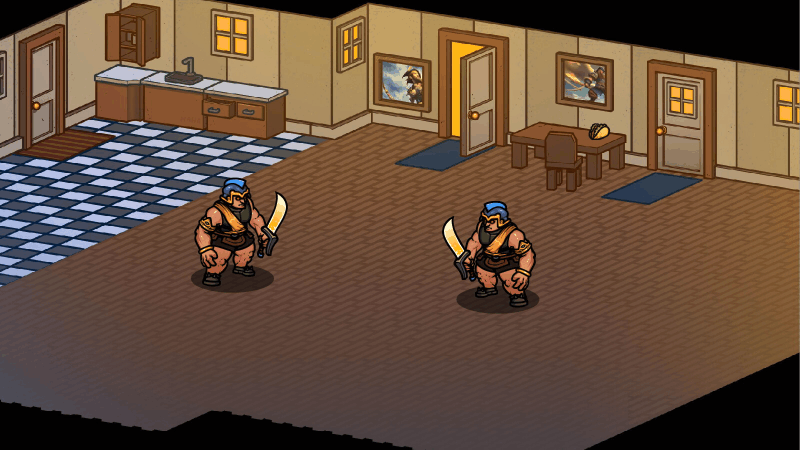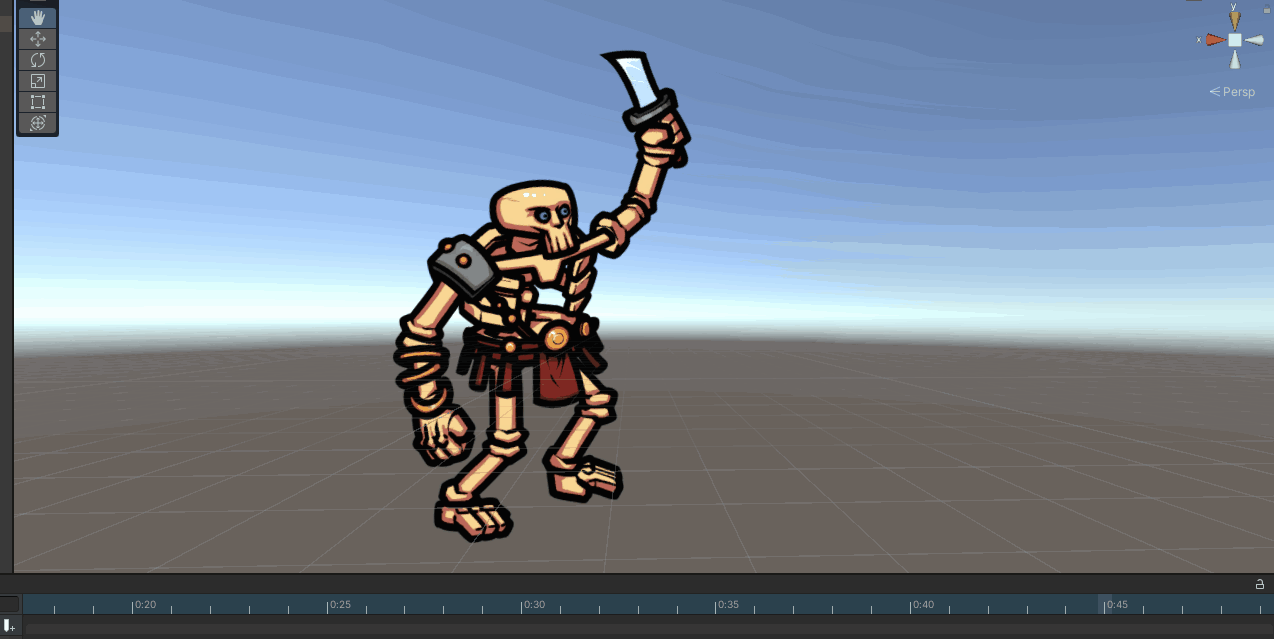 Its a single player auto-chess game where buff dudes from all over the universe battle each other. I learned how to animate in Unity for this project. All the art is by Piglice, which gives me a chance to just focus on animating. Mono and I worked together YEARS ago on my first game jam game in 2010. He's gotten incredibly skilled at programming.
Anyway, I better get back to work... ciao.